Our website uses cookies. By continuing to browse our site you are agreeing to our Cookie Policy.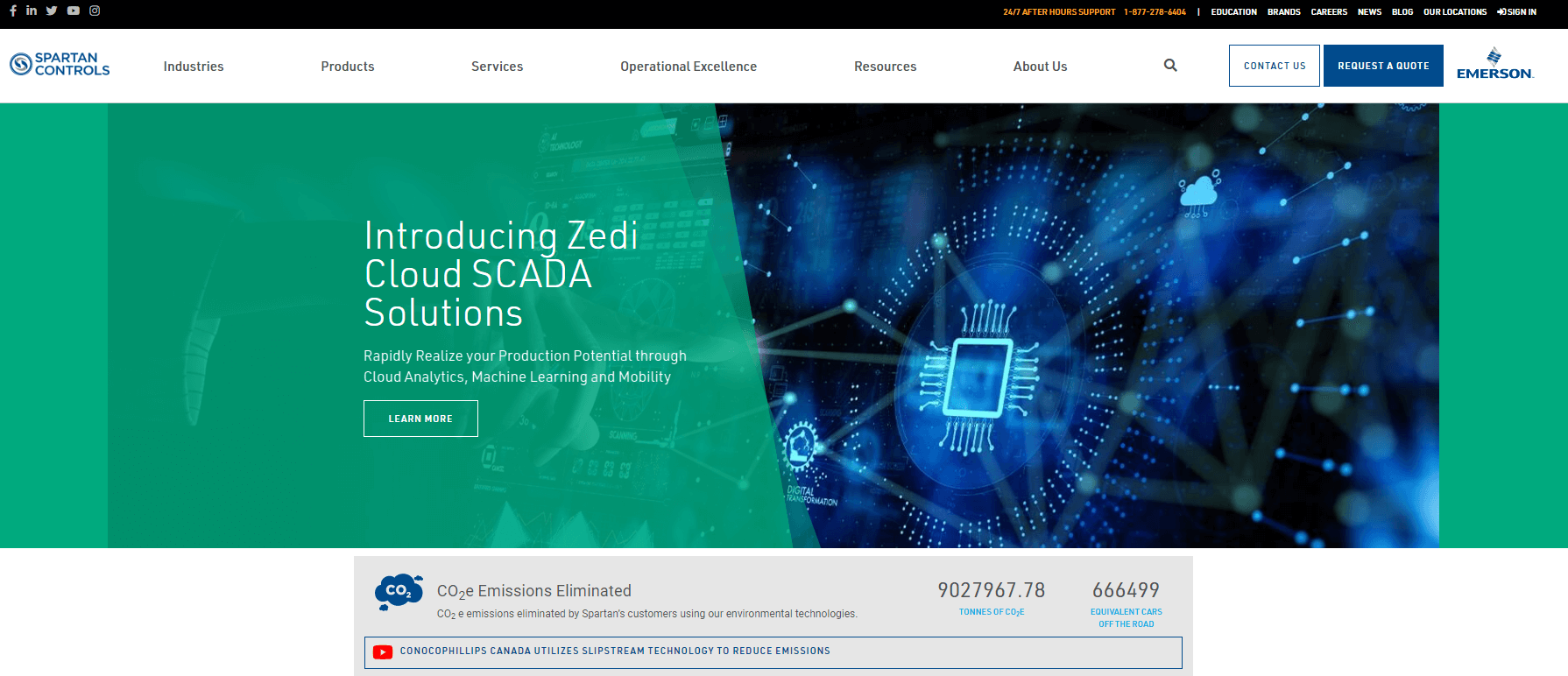 Step 1
Please navigate to
spartancontrols.com
and click the sign-in button on the top right navigation bar.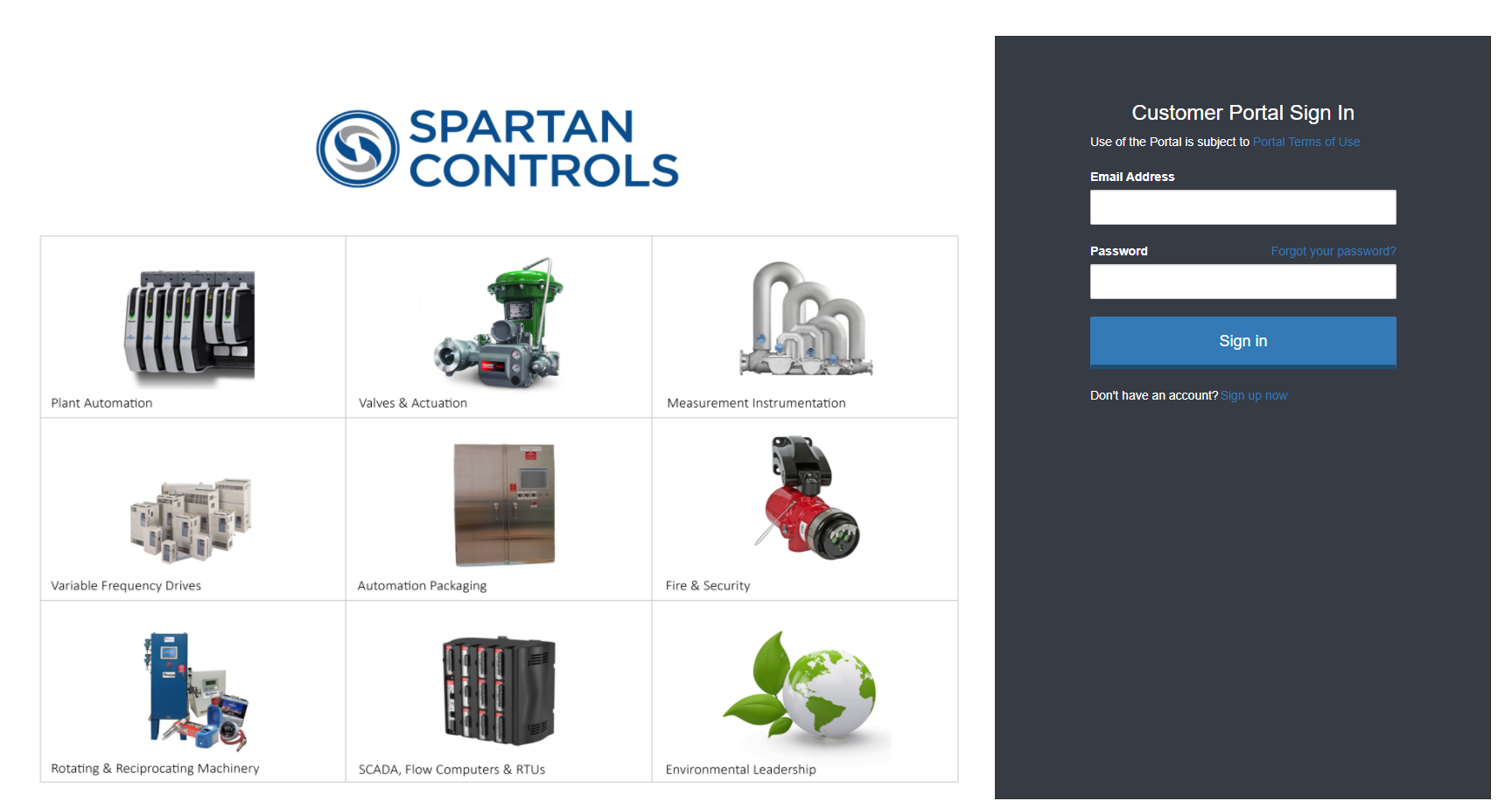 Step 2
Upon your first login attempt please click 'forgot password' to reset your password to something you can remember. Passwords must be a minimum of 8 characters have at least one upper case, one number and one special character.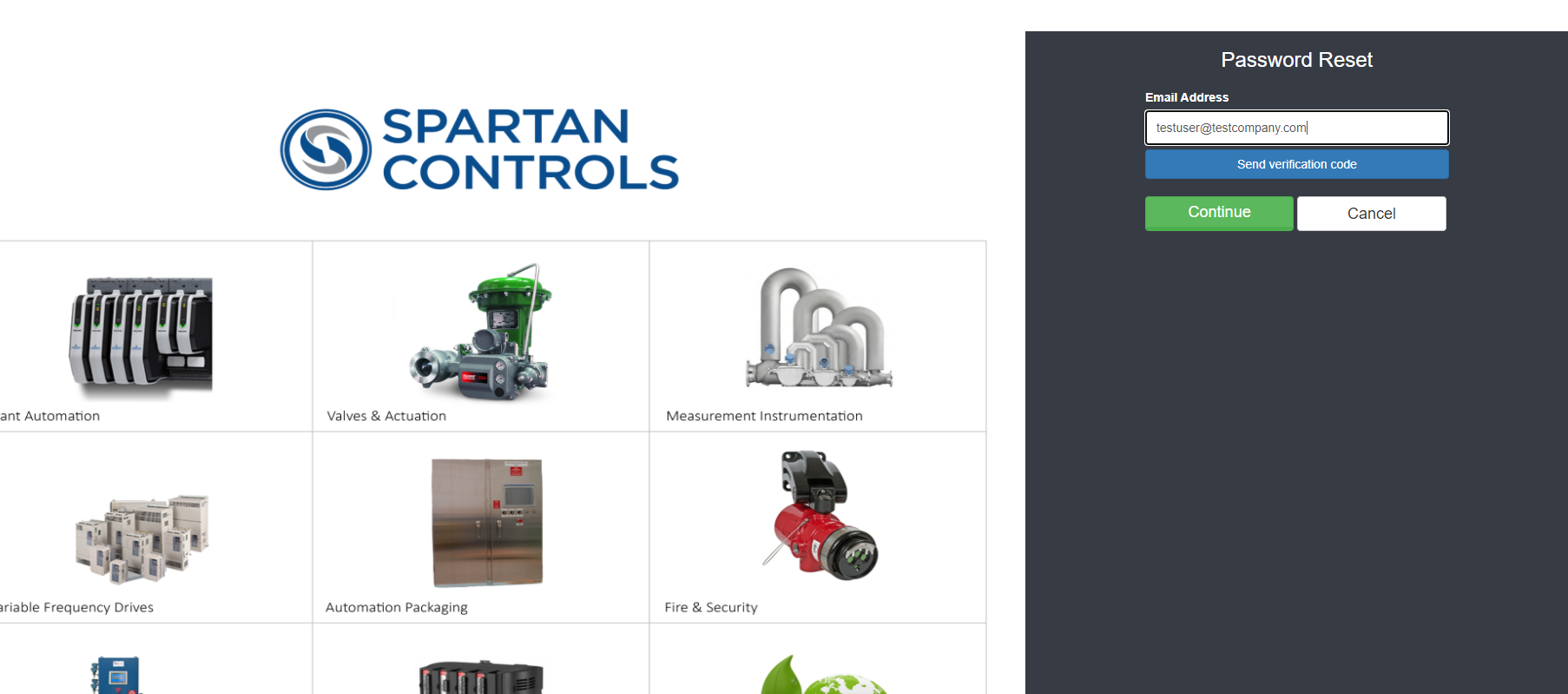 Step 3
Enter your company email address and click send verification code, a numeric code will be sent to your email address. Once you input the code sent to you, please click the 'verify Code' button – this will display a continue button once verified.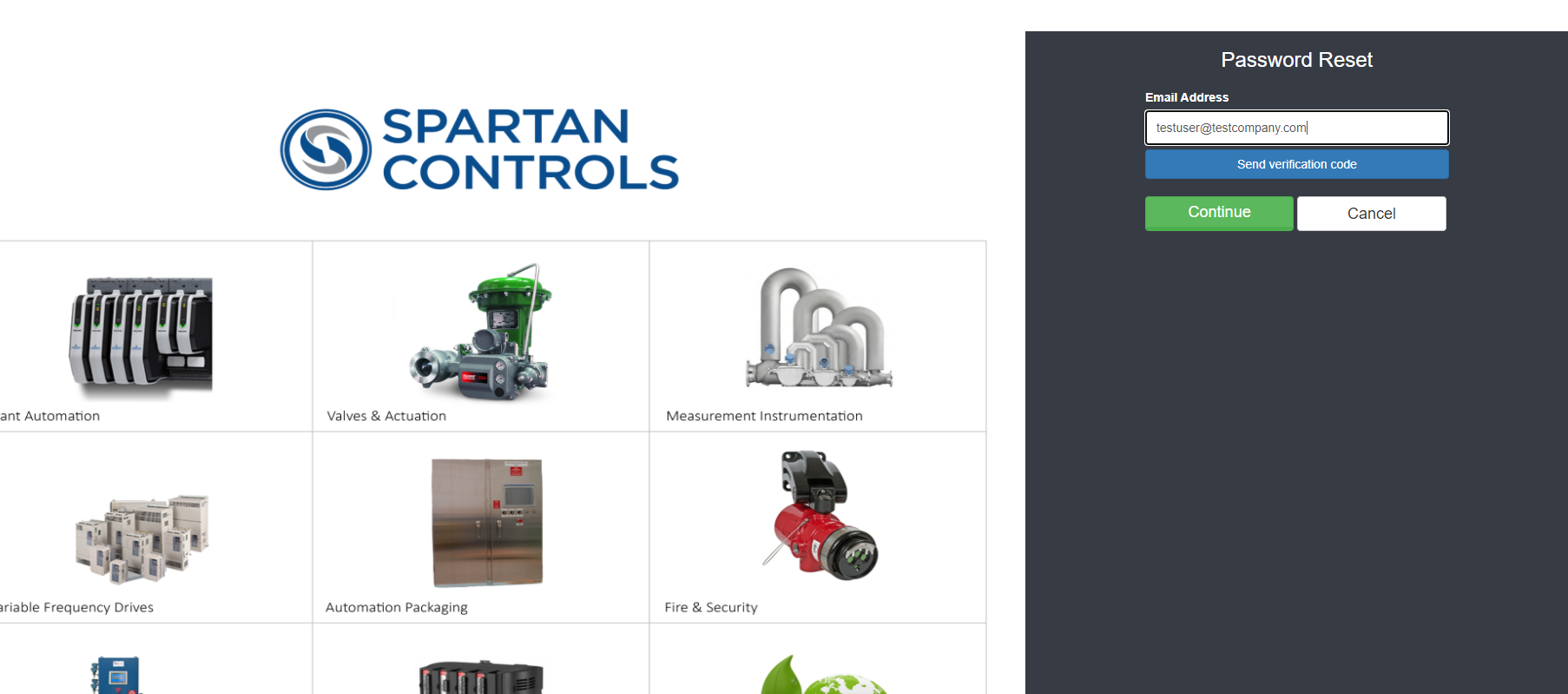 Step 4
Select the 'continue button' – this will return you to the login screen where you can login with your new password.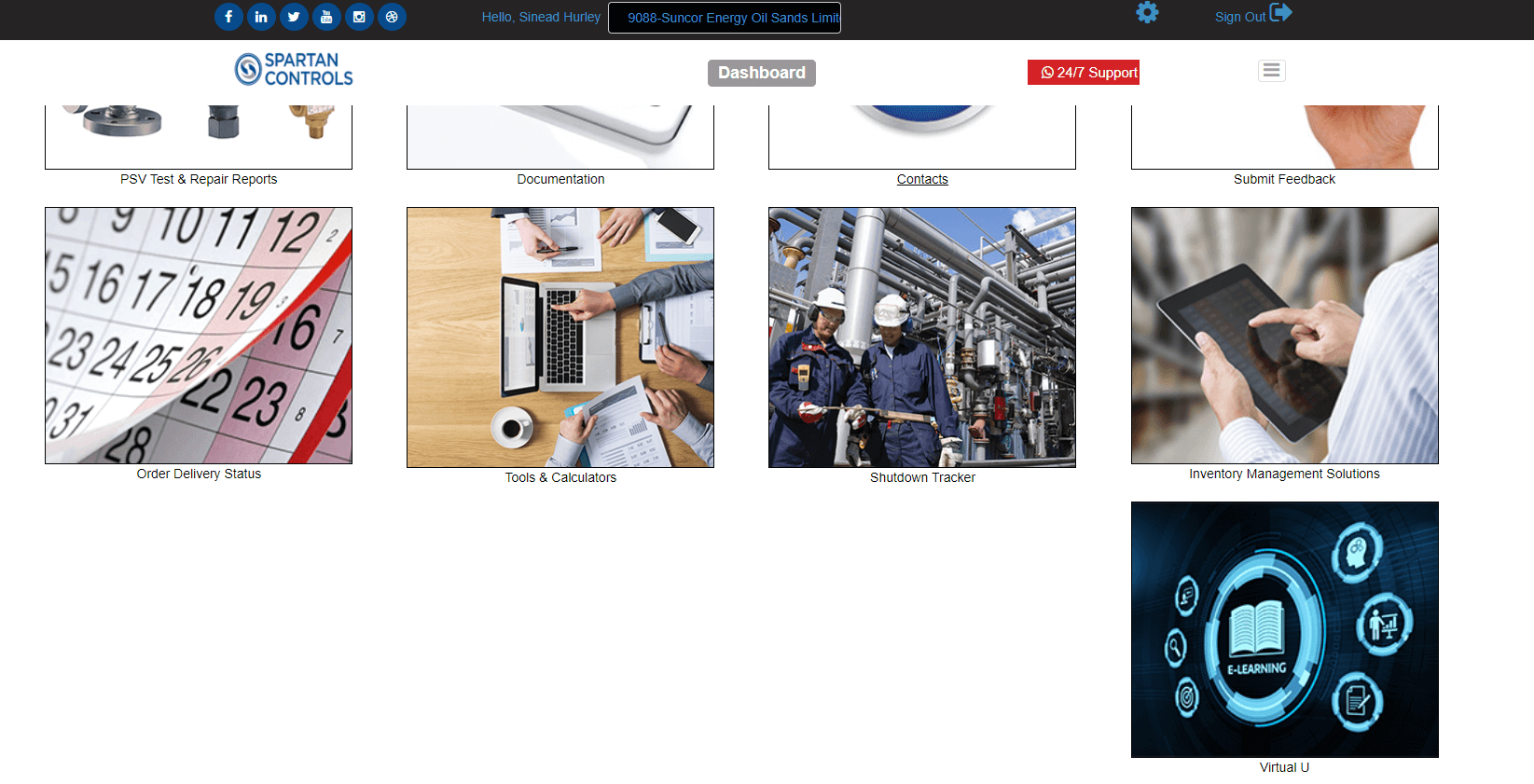 Step 5
Once you input your credentials you will see the Customer Portal landing page, please navigate to the VirtualU tile.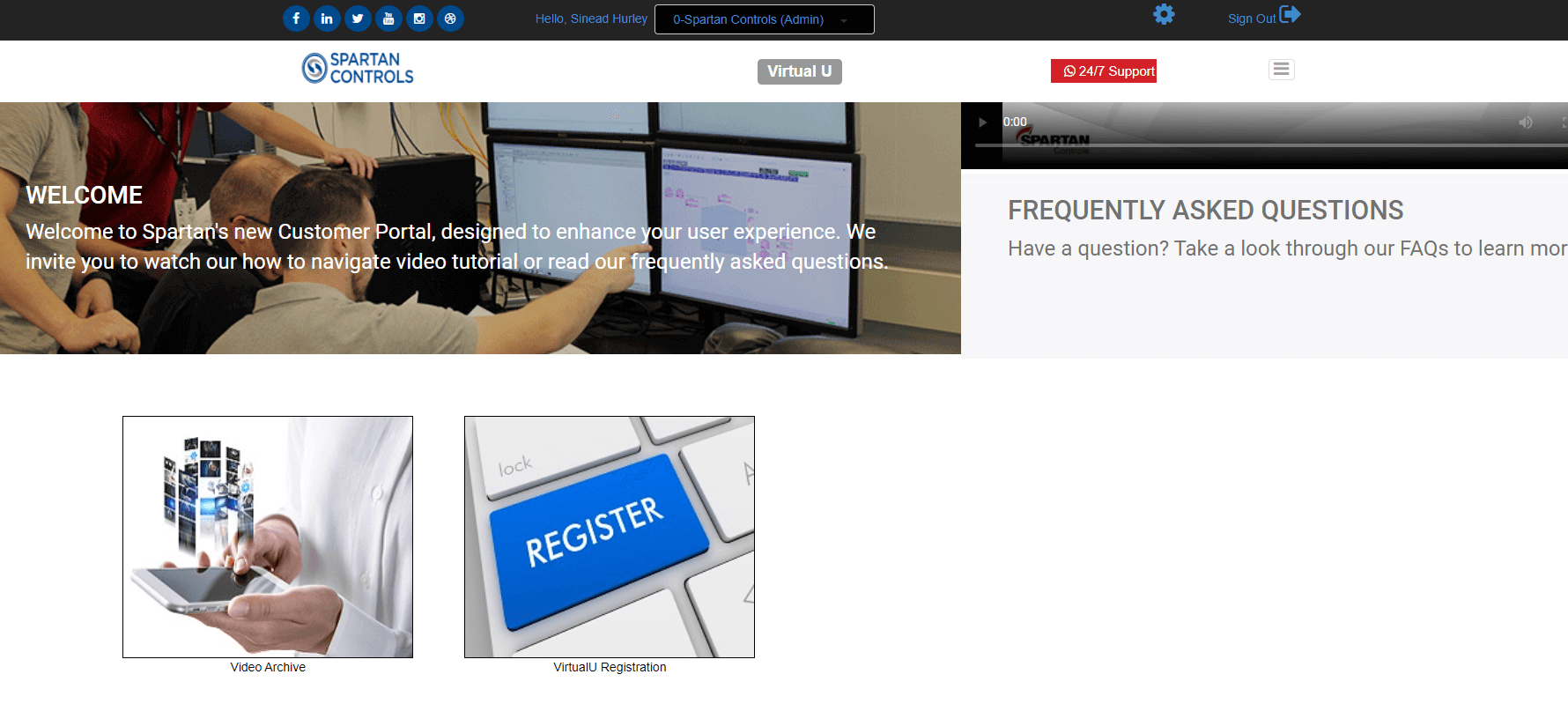 Step 6
To view on demand webinars select the video archive and register for upcoming sessions through the VirtualU Registration.
Step 7
If you have any questions or would like to a tour of the Customer Portal and it's additional features please connect with your Spartan Account Manager or email
customerportal@spartancontrols.com
.
Thank you for your interest in our Customer Portal.