Author: Brian Kurbel
Trucks are a vital part of the midstream segment that moves hydrocarbons and other chemicals throughout the supply network. Trucks are often used to access locations that other methods of transportation – such as rail and pipeline – may be unable to service. It is critical that the product being transferred between facilities and trucks be properly and accurately accounted for to ensure all stakeholders are compensated fairly in the transaction.
 
Poor measurement during truck loading or unloading can cause an improper accounting of product, over or underfilling of vessels or trucks, or incorrect diversion of product resulting in additional processing costs. The key to a successful truck loading or unloading system is obtaining reliable, accurate, and repeatable measurement. To achieve this, it is critical for a truck transfer system to combine precise measurement technologies with superior software, accounting, and data integration methods.
 
This post will discuss common challenges of truck loading and unloading applications and offer solutions to these pitfalls.
Truck Loading and Unloading
 
A multitude of products are transported by truck throughout a network of wellsites, batteries, plants, terminals, and other facilities. Ownership of the product is also transferred between parties when trucks pick up or offload product, and therefore must be accounted for with precision. The need for such accuracy demands a system with features such as:
 
Accurate water content determination in oil emulsions
Ability to handle varying product densities and viscosities
High accuracy flowmeter measurement
A user friendly trucker interface
Long duration and high-speed data retention 
Regulatory compliance (AER, BC OGC, SK PNG017)
 
I will now break down these requirements and offer solutions to these common problems.
 
Water Content Measurement in Oil Emulsion
 
Many truck unloading systems are not integrated with measurement technologies that can measure water cut from 0-100%. Therefore, these systems cannot accurately account for products with a wide range and varying densities and viscosities being transferred through a single riser. This can result in inaccurate volumes and ultimately have a financial impact to both parties involved.
 
This can be improved by using water cut technologies that are able to accurately measure across the full range of water cut and densities across the hydrocarbon spectrum.
 
Spartan Controls' AutoComp™ feature uses both capacitive and microwave-based water cut measurements as inputs into our proprietary algorithm to accurately determine the oil and water densities in real-time. Live calculations for water cut using AutoComp™ removes the requirement to continuously sample and spin cuts, providing a more accurate representation of the product transferred over the entire load.
 
 
A multitude of products are transported by truck throughout a network of wellsites, batteries, plants, terminals, and other facilities. Ownership of the product is also transferred between parties when trucks pick up or offload product, and therefore must be accounted for with precision.

Flowmeter Measurement Accuracy
 
Existing or legacy truck unloading systems may use less accurate flowmeter technologies, such as turbine meters. Although these meters may have a low upfront cost, they will have higher operating and maintenance costs due to moving parts, more stringent proving and regulatory requirements, and lower accuracy that contributes to measurement uncertainty.
 
The TruckVue™ system uses high-accuracy Micro Motion Coriolis flowmeters, which natively measure the mass flow and density of the fluid. These flowmeters operate with no moving parts that could become clogged or damaged with some of the unprocessed fluids being transferred through the system. Micro Motion Coriolis flow measurement, combined with the TruckVue AutoComp™ technology, ensures an accurate and reliable way to track product transfer.
 
Trucker Interface

Accurate measurement is only one piece of the puzzle when looking at truck loading and unloading. Tracking measurement through tickets and stored data, and ensuring accurate historical records are kept, is a regulatory requirement and provides proper mass balance at your facility. Additionally, audit trails and alarm and event logging will help keep track and monitor the overall status of the system. 
 
The user interface designed for the TruckVue™ system is intuitive to login, fill out details, complete the transaction, and collect the ticket. This ensures minimal training is required for a trucker at your facility to complete a transfer, and to ensure a complete dataset is captured.
 
TruckVue™ Truck Loading/Unloading System

The Spartan Controls TruckVue™ system addresses the above challenges to accurately manage, measure, record, and report for loading and unloading transactions at truck terminals or transfer points, in compliance with applicable local and international regulations. TruckVue™ has been developed over the years in collaboration with industry-leading organizations to deliver the value that customers want, and that their applications demand.
 
Spartan Controls has an installed base of over 200 TruckVue™ systems throughout Canada and the US. It has been used for a wide range of fluids, including clean oil and oil emulsion (light/heavy, sweet/sour), condensates, pure hydrocarbons, NGLs, water, and other chemicals (ammonia, methanol, etc.). For higher vapour pressure products such as NGL, we have vapour metering software to capture product transfer across the vapour line that can account for up to 3% of the total load volume.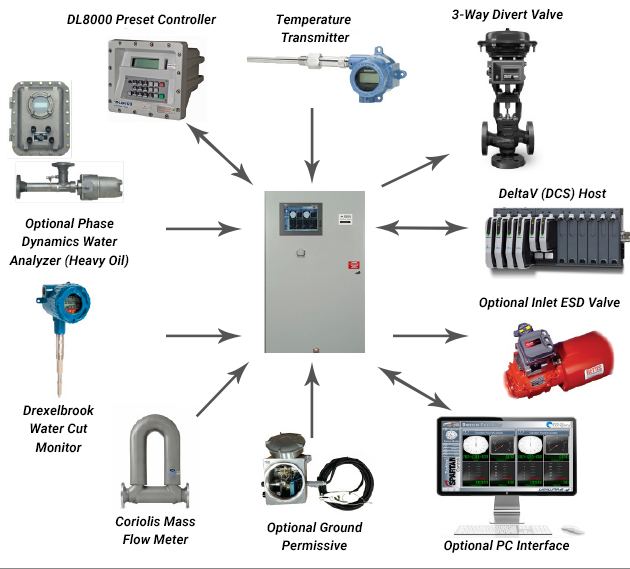 The TruckVue™ system is scalable and flexible – a system can consist of as little as one transfer point, with up to 16 transfer points accommodated in a single panel. If required, the system can be scaled up to a more extensive distributed system with additional panels added to increase the number of transfer points handled.
 
Many advanced features and functionality are integrated into the design, including business system interfaces, web services, and external databases. In addition, peripherals can be interfaced directly with the TMS system, including printers, touchscreen HMIs, card and RFID scanners, weigh scales, and many others.
 
Conclusion

A properly designed and implemented truck loading and unloading system will deliver a high quality user experience, with reliable and accurate measurement, and prevent such issues as financial loss, off-spec product, and non-compliance with regulatory requirements. TruckVue™ solves these problems with accurate measurement, accounting, and transaction storage, and integrates with virtually any back-office application, control system, or cloud service.
 
For more information on Spartan Controls' TruckVue™ system, contact us today to discuss your truck loading or unloading application or challenges with existing infrastructure.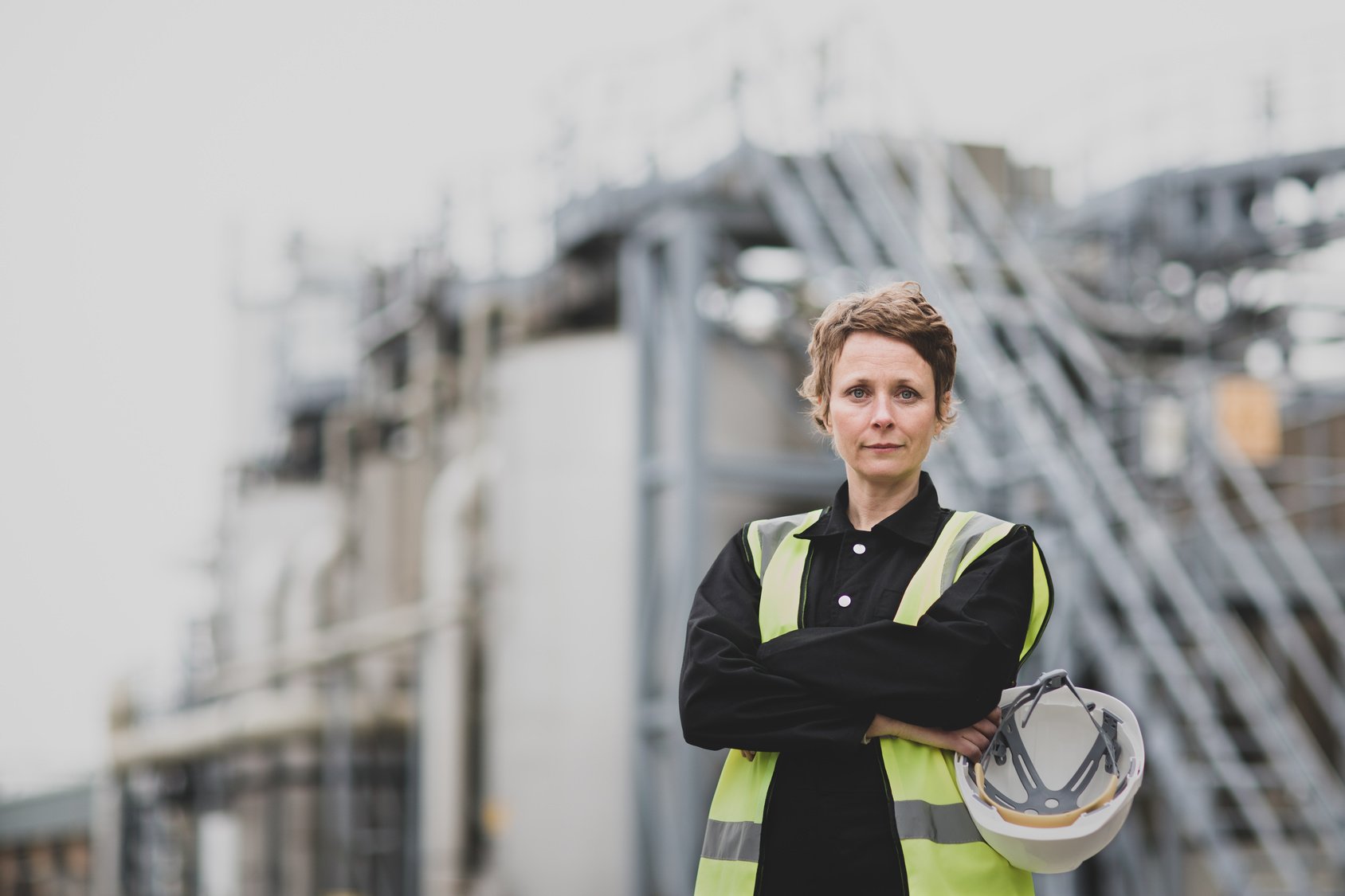 Want to Learn More?
Connect with One of our Spartans
Creating a Sustainable Modern World with Innovative Automation. Learn how we help companies just like yours.
Learn More