Author: Aaron Johnson
We, as food and beverage consumers, define what entails a "modern way of life" with eager appetite and purchasing decisions, driving industry trends and product development to fulfill our demands.
 
In 2020, we saw an increase in grocery and food services, with a growing number of online and delivery options. Combined with access to global raw goods, markets, and transportation, there was seemingly no shortage of opportunities in the food and beverage sector.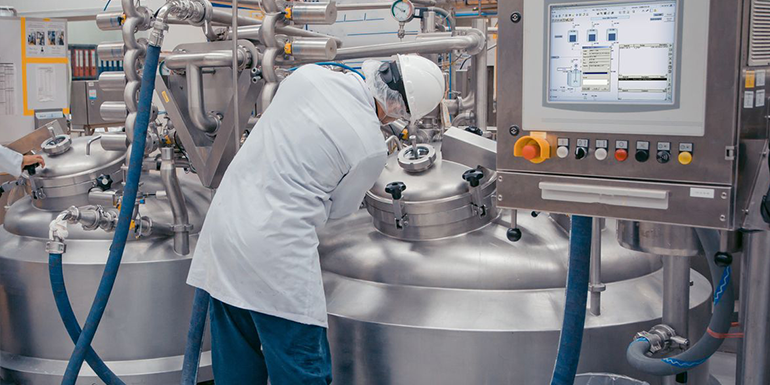 The Impact of COVID-19
 
The COVID-19 pandemic instantly impacted the food service industry, offset somewhat by increases in domestic grocery sales, online food service, and exports. Manufacturing capacity was restricted with personnel distancing protocols, and in some cases, entire plants were shut down upon COVID exposure. In addition, the supply chain was affected, specifically access to global markets and transportation, which highlighted the need for a focus on national food security.
 
Progressing through a slow, but hopeful recovery on the back half of 2021, the food and beverage industries are looking optimistic with a rapid rise in demand. The way food is produced, processed, distributed, consumed, and disposed of, has direct impacts on the lives of all Canadians. The Government of Canada has responded by developing the first-ever food policy for Canada to support the industry's growth.
 
Digital Insights for Decision Making
 
Regardless of the global pandemic, the way we produce and consume food is continually changing. A consumer focus on health and environmental impacts brings forth expectation and opportunities for variety and transparency throughout the entire food chain.
 
What does this mean for producers and regulators? It means traceability, auditability, and insight into what has happened to the inputs and outputs as food and beverage products are harvested, manufactured, and transported. We all want greater insight into how we produce, regulate, and consume food and beverage products, in order to drive better business performance, improve quality and respond to critical situations such as recalls.

Insight is derived from data, and data is generated in the field: quite literally from a farmer's field to the equipment in a processing facility. Connecting the traceability from 'farm to table' is a responsibility of the supply chain. Therefore, a digital foundation is critical for today's food and beverage processors. Today, much of that data lives in isolated databases, disconnected from one another.
 
Today more than ever, producers and processors need to be efficient and competitive. Processors want to drive their product quality, product development and profitability, while lessening their environmental impact and improving their ESG performance.
As this industry modernizes, a digital foundation is fundamental to technological advancements. Finding that partner who understands how to liberate data from disparate systems or modernize existing systems to bring data together in one environment, is now mission critical.

Modernization is a Journey
In agriculture, traditional farming methods are being modernized—from increased mechanization, a heightened focus on soil and animal health, eco-friendly pest control, smart irrigation, and even autonomous farm equipment for optimal seeding and harvesting.  The agriculture industry is looking to increase productivity to feed future generations, without significantly impacting the natural environment. Emerging agricultural methods such as vertical farming and aquaculture provide high-density crops with minimal land and sea resource usage.
 
In food and beverage, food processors and start-ups are investing in automation and digitization, developing new products for a more diverse consumer base, and providing an increased choice, including healthier and dietary alternatives, while looking to eco-friendly, recycled, compostable packaging. Food and beverage processors are looking to improve quality control, establish end-to-end traceability, gain efficiencies, and improve sustainability.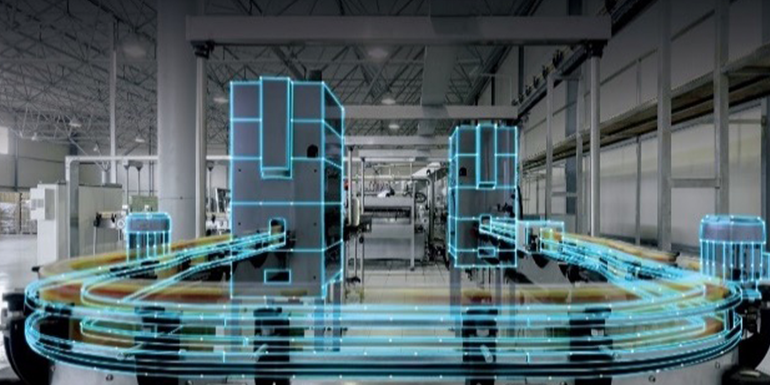 For producers and processors to meet consumer demands, adapt, and thrive in this modern world they will need to face modernization head on.
Barriers for modernization for food producers and processors may be:  
Perceived cost or operational complexity around automation and connectivity
Lack of infrastructure, knowledge, or cyber security to connect existing islanded equipment and data
Lack of an industry benchmark or roadmap
Meeting ESG goals, regulations, or compliance
Navigating the large variety of providers, solutions, and products, especially with advancements in analytics
Modernization is a journey and begins with clearly understanding your goals, what problems need to be solved, an evaluation of your return on investment, capturing total life-cycle costs, and ensuring the investment is future-proofed against industry and technology changes.
Spartan has been serving the food and beverage industry for over 50 years, with expertise in critical areas of production, processing and packaging for producers and processors. Our portfolio of products and engineered solutions and services cover a wide range of industry needs:
At Spartan Controls, we help our Customers overcome challenges and strive for top quartile performance, whether it is a new startup, a facility scaling up, a plant modernization or greenfield project.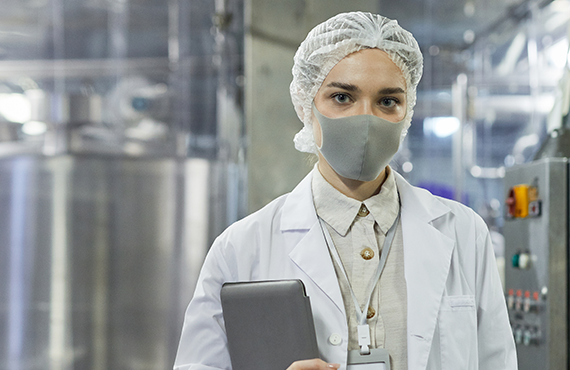 Want to Learn More?
Connect with One of our Spartans
Creating a Sustainable Modern World with Innovative Automation. Learn how we help companies just like yours.
Learn More