Our website uses cookies. By continuing to browse our site you are agreeing to our Cookie Policy.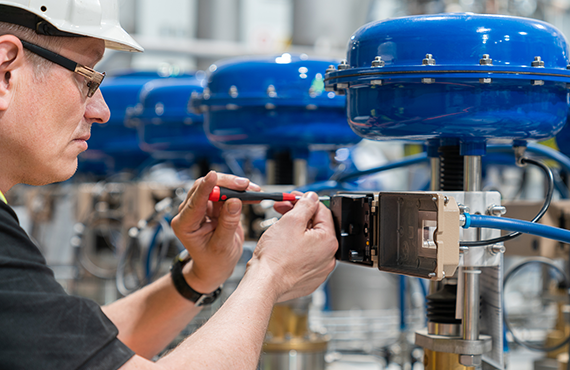 Specifying, selecting, and procuring an automated valve is only part of the process.
Correct installation, commissioning, and start-up are vital.
Spartan's valve automation commissioning and start-up support team can collaborate with your installation team to ensure reliable operation of your automated valve assets.
Once the package is installed, a Spartan field service technician will commission and start up the package while training your field operations personnel for successful future maintenance.

Ensure reliable operation of your automated valve assets

Ensure successful future maintenance
Proven Results
A pipeline Customer was experiencing difficulties with the prover valves on a metering manifold that they had recently commissioned. The actuators were not closing the valves reliably, causing numerous failed meter proves per month. A member of Spartan's valve automation and field service team traveled to site, verified the proper operation of the actuator, and was able to quickly determine that improper control system configuration was the root cause of the issue. The control system configuration was corrected by the Customer and the prover valves have operated reliably ever since.